Frequently Asked Questions
---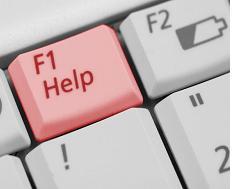 The Rapid Data support staff has assembled the following group of questions and answers as a means of sharing previously asked questions with our new and existing users. In addition to these FAQ's, we encourage the use of the built-in F1 Help text within the payroll application.
Question Index
---

System Considerations:


(under construction...)



Company Setup Events:


(under construction...)



Employee Entry Issues:


(under construction...)



More Questions..
---
Didn't find the question you were looking for? Use the Question Form below to ask us your own question. A Rapid Data representative will review your question and respond with the appropriate answer. Just remember to give us your contact information and tell us how we can reach you. Please provide enough detail in your question so we can reply as effectively as possible.






Additional details and supporting documents can be e-mailed to Support@RapidDataPayroll.com. Please reference the above question request so that we can assemble all of your information.
More Help
---
Still looking for more help? Just contact us directly and our friendly staff will be glad to help you with any questions or problems you are having issues with.