Direct Deposit Service
---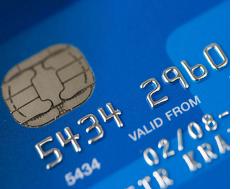 Rapid Data's Direct Deposit program helps your payroll department improve productivity and reduce payday stress by automatically depositing your employee's pay directly into their checking and/or savings accounts. No more need for allowing extra time to deposit paychecks or making special arrangements when employees are sick or out of town – the money always arrives in their accounts every payday. Your employees will appreciate its safety and convenience. Your payroll department will enjoy its ease and time savings.
How It Works
---
Employees authorize the transfer of funds into their personal accounts using a Direct Deposit Authorization Form.
The authorization and financial routing data is setup within the payroll system and verified through secure controls within the banking system.
Once verified, the appropriate wage amounts are automatically deposited into their individual checking/savings accounts through electronic banking networks that are fast, reliable, and safe.
Each payroll, your employees will receive an advice of deposit identifying their account numbers and the amounts deposited.
You receive a Direct Deposit reconciliation report with each payroll, detailing the transactions for that pay period.
Features
---


Safety and Convenience

It is the most secure and efficient way to handle your payroll disbursement without having to worry about lost, stolen, or damaged checks.


Improved Accuracy

Physically going to the bank can involve handwritten deposit slips, computer entries by tellers, back-office paperwork, and many other manual operations, all of which provide the opportunity for errors to occur. With Direct Deposit, funds are transferred electronically through banking networks that are reliable, efficient, and accurate.


Security and Confidentiality

Checks processed via traditional methods are prone to error and can pass through as many as twelve different people before reaching your employee's accounts. Electronically transferring those funds eliminates additional processing steps, keeping your employee's pay secure and confidential.


Speed of Delivery

According to recent studies, employees regularly spend at least twenty to thirty minutes (between 8.5 and 24 hours in a single year) of company time each payday to deal with their paycheck. With Direct Deposit, employees skip all the hassles of cashing checks and can be more productive.


Control and Flexability

Your employees have complete control over how their pay is distributed to their accounts. In fact, they can split up their pay with deposits into several accounts even at different banks.
Benefits
---


No checks to sign

Direct Deposit eliminates the need to sign paychecks. With 100% Direct Deposit participation, no one with check signing authority must be present on payday.


Eliminate the Distribution Process

100% Direct Deposit participation allows your payroll department to be less reliant upon payroll delivery deadlines – especially those requiring overnight packages, which can sometimes be unreliable.


Bypass the check-cashing routine

Payday bank lines become a thing of the past as your employees will avoid long waits at their local bank.


Simplify Special Payments

No special arrangements are necessary when employees go on vacation, travel for business, or are out sick – their pay arrives in their bank account every payday. Direct Deposit removes these inconveniences for both the employee and employer.


Value to both Employees and Employer

Direct Deposit offers a great value to both your company and employees – over 80% of U.S. companies offer it. In fact, our nation's largest employer, the federal government, uses Direct Deposit as its primary method distributing employee's pay.


Minimizes Check Reconciliation

All Direct Deposit amounts can be reconciled in one simple step on payday making check reconciliation simple.


Eliminate Post Payday Issues

Lost or damaged check replacements are never an issue for those employees using Direct Deposit. This results in greater security for your employees and fewer problems for management.