Basic Payroll Service
---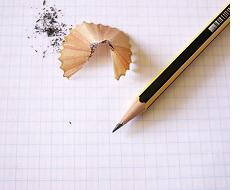 Rapid Data's Basic Payroll Service is designed for smaller companies - usually with less than 25 employees. We have compiled a set of basic features into a simple service that is very easy for our customers to operate – no need for prior payroll expertise. You can usually be up and running in a day and once you're setup you can process your payroll in just a few minutes. This basic service easily handles all your payroll needs from simple data submission to comprehensive paychecks preparation to year-end W-2's. We provide accurate Federal, State, and Local tax calculations as well as proper voluntary deduction withholding – and we help you stay organized with clear and useful payroll reports. A dedicated payroll professional will be there with you every step of the way to make sure you are satisfied with every aspect of your payroll preparation.
How it works
---
You submit your payroll information to a dedicated payroll professional via Phone, Fax, or e-mail entry.
Your payroll professional validates the entry and prepares it for system paycheck and report processing.
Our processing specialists then handle all aspects of your payroll processing, verification, packaging and preparation for delivery.
You either pickup your completed payroll package at your convenience, or it will be delivered directly to you the next business day.
Finally, your payroll professional will follow-up with you to make sure you are completely satisfied with your processing experience.
Basic Features
---
Our Basic Payroll Processing Service offers a comprehensive array of features and some options that include:
Multiple input methods: Phone-In, Fax-In, or e-mail payroll entry – or any combination
Your own dedicated payroll professional with years of experience
Unlimited earnings types and deduction codes
Support for pretax insurance (S125) and deferred compensation (401K) plans
Also supports matching employer contribution calculations
Accurate Tax calculations for all 50 states and any locality
Laser Printed Paychecks with optional Signing, Stuffing, and Sealing
Full-page check stub detailing all current and YTD payroll amounts
Comprehensive Report Package included with each payroll
New Hire Report Preparation
Workers' Comp. Compilation and Reporting
In-office pickup or delivery service available
Quarterly Tax Form Preparation
Year-End W-2 Preparation and Electronic Filing
Basic Benefits
---
You can expect to receive the following benefits from our Basic Payroll Service:
Quick and easy payroll submission – just a few minutes and you're done
No voice-mail – you speak to the same person every time you call
Special earnings types and deduction calculations are handled automatically
No more worry about changes in payroll tax code
Ensure confidentiality with checks signing, stuffing, and sealing
Detailed check stubs reduce employee questions
Our simple reports save time and keep you organized
New-Hire reporting is prepared and ready for filing
Workers' Comp. Calculations are completed for you
Your payroll package arrives the next morning
No need to stock and complete tax forms each quarter
Year-End forms are prepared and filed automatically